---
As a Regional Delegate from Sherwood Park, Alberta . I arrived in Toronto Sunday evening. After a long day of travel I finally arrived at the hotel and met all the other girls from the other provinces. Everyone was so nice and i cant wart to find out what we will be doing throughout the week!
At 6:30 pm we entered into the ballroom of the Airport Holiday Inn in Toronto to attend the Opening Ceremonies of the 2016 Search for Miss Teenage Canada.  The sponsors were so kind and generous. I was happy to hear about their companies and even got to try  out some samples.
ARCHER DENTAL
There was a good selection of high quality Oral B traveler's toothbrushes specially monogrammed from Archer Dental, because they care about our oral hygiene when we're away from home competing for a crown.
NUVANGO
Nuvango gave us each our own designer clothing item! Later in the week our ensemble will be making a visit to the Nuvango headquarters (Tuesday July 19)
#nuvango #nuvangostyle
V.P.I. CANADA
There were free designer sunglasses from V.P.I. Canada, one pair for each regional delegate.
I found my pair of  hot pink Wayfarer sunglasses and i absolutely love them! Ill be sure to rock these glasses during sunny day outings. Thanks VPI Canada – I'll make you proud.
RIMMEL LONDON
Instagram & Twitter: @rimmelllondoncan, and on Facebook
https://www.facebook.com/RimmelLondonCanada
HASHTAGIO
Hashtagio is a Social Media Aggregator and User Generated Marketing Platform that was at the show collecting all our social media tagged with the #MissTeenageCanada2016  and then projecting it live at the party.  Even better, they make a single feed URL to which our parents and friends can subscribe to follow along in real time as we experience all the different activities here in Toronto.  And the mass of spontaneously issued images and text from all 65 delegates will be archived on this page in the Miss Teenage Canada main site and on the Miss Teen Canada Blog Network / Search for Miss Teenage Canada 2016.
SWEETS CANADA
Sam Dhutia from Sweets Canada was at the party doing chocolate tastings. Sam made a very informative and delicious chocolate tasting exhibit – after each sampling he generously gave out gourmet chocolate bars , and or edible flower chocolate bars, depending on our individual preferences, as discovered during the tastings.
Sweets Canada is on Twitter @SweetsCanadaCA and so is their parent company Q Foods Canada which tweets from @QFoodsCanada
SALLY HANSEN
Website: https://ca.sallyhansen.com/
Instagram & Twitter: @sallyhansenca
BRADLEE RYALL GOLF ACADEMY
Another fun exhibit at the Opening Night Sponsors' Party was from Bradlee Ryall Golf Academy which teaches golf lessons at six golf courses west of Toronto.
On Weds July 20th we're all going to the golf academy to play a one-hole golf game for two ladies golf jackets (which are prizes from SWING active wear) at the end of our group lessons on two different courses.  Here at the party there was a live mini golf attraction set up for us to practice our putting.
Unfortunately I didn't get a hole in one, maybe ill have better luck On Wednesday. 😉
ARCHER'S ARENA
At the party there was a bow and arrow (with a giant marshmallow on the pointy end) and we all took turns trying to hit a paper target that was setup in the ballroom.  We'll ALL be playing Archery Tag in Toronto at Archers Arena on Thursday July 21st 2016.  On that night, look for the hashtag #archerytag.
BATA SHOE MUSEUM
We'll be visiting the Bata Shoe Museum on Tuesday, July 19 at 11:30 a.m.
@batashoemuseum   and they collect images marked #batashoemuseum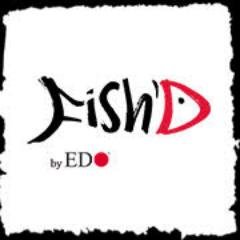 Fishd By EDO
instagram/twitter/facebook: @fishdbyedo
YOGEN FRUZ
Provided $15 coupon which we will be giving to the Miss Teenage Canada 2016 prize pack
http://www.yogenfruz.com/
https://www.facebook.com/yogenfruz
https://twitter.com/yogenfruz
https://www.instagram.com/yogenfruz/
Storia PR Inc.
Delegates are especially advised to seek out and introduce themselves to Daphna and Karen Nussbaum from Storia PR in Toronto.
Thank for reading,
Miss Teenage Sherwood Park 2016 – Samantha